The summer slows, but Kirby, Mario, and Miis came to play.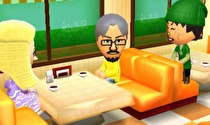 As spring turned to summer in 2014, the 3DS saw a steady stream of good games, at least from Nintendo. In early May, Kirby: Triple Deluxe and Mario Golf: World Tour came out, bringing old-fashioned 2D Kirby action to the stereoscopic third-dimension as well as another entry in the Mario sports lineage. World Tour was one of the best Mario sports games of the generation, especially compared to the other 3DS releases.
June brought more intriguing 3DS games, with Tomodachi Life bringing the popular Japanese series over to America to shockingly good results. Shovel Knight also launched on 3DS, among other platforms. Shovel Knight heralded a bit more of a focus on indie games for the summer on 3DS, including Nicalis' Grinsia and 1001 Spikes, Saturnine's Turtle Tale, and Inti Creates' Azure Striker Gunvolt and Mighty Gunvolt. Bike Rider DX2: Galaxy even netted a 10/10 on Nintendo World Report.
Professor Layton vs. Phoenix Wright: Ace Attorney was the only big Nintendo release after June, bringing out the crossover of two venerable Nintendo-friendly franchises. September closed with the majesty of Theatrhythm Final Fantasy: Curtain Call as well as the neat puzzler Tappingo 2.
Worth Revisiting?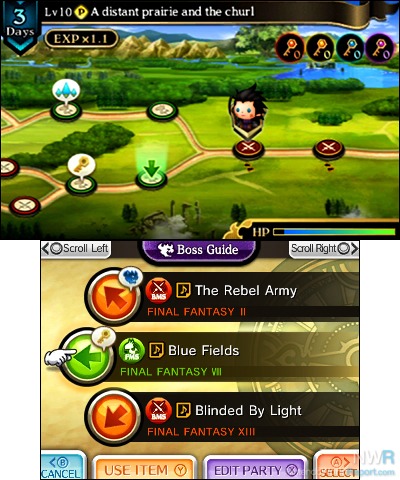 First off, Theatrhythm Final Fantasy: Curtain Call is probably my favorite rhythm game ever made. It's also a fantastic way to rekindle Final Fantasy nostalgia without spending dozens of hours replaying games.
While I think I'd rather play my Shovel Knight elsewhere now, the 3DS version is fantastic and is only missing the multiplayer. Tomodachi Life, even in the shadow of Miitopia, is probably worth checking out if you missed it. It's a weird aquarium of a video game that, frankly, I don't think I've seen any other game do so insanely.
I think Kirby: Triple Deluxe was bested by its 2016 sequel, but Mario Golf: World Tour is probably still worth a look, even if the fun online multiplayer fervor has died down. World Tour is still a very good golf game and combined with the DLC, has a ton of content.
Lastly, I've been sitting on a copy of Professor Layton vs. Phoenix Wright: Ace Attorney for a year or two now. It's directed by the same guy who made Ghost Trick, so I really need to play it.
Neal's Top 15 3DS Games
Fire Emblem Awakening (February 2013)
Animal Crossing: New Leaf (June 2013)
The Legend of Zelda: A Link Between Worlds (November 2013)
Super Mario 3D Land (November 2011)
Theatrhythm Final Fantasy: Curtain Call (September 2014)
Shovel Knight (June 2014)
Kid Icarus: Uprising (March 2012)
Luigi's Mansion: Dark Moon (March 2013)
The Legend of Zelda: Ocarina of Time 3D (June 2011)
Pushmo (December 2011)
Mutant Mudds (January 2012)
Shin Megami Tensei IV (July 2013)
Etrian Odyssey IV: Legends of the Titan (February 2013)
SteamWorld Dig (August 2013)
Tomodachi Life (June 2014)