Even though Rayman was late, his game was still great.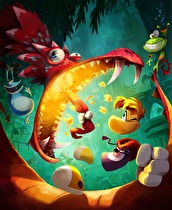 Originally set up to be one kickass launch title for the Wii U back in good ol' 2012, Rayman Legends ensured its spot in gaming history by kicking up a fair amount of controversy before it was even released. As a direct sequel to 2011's Rayman Origins, Legends continued the nostalgic side-scroller format of early Rayman games complete with whimsical graphics and an awesome soundtrack. Its use of the Gamepad was nothing short of genius, taking co-op play to new heights.
About a month before its original fall launch date, Ubisoft announced a delay to February the following year, and shortly thereafter pushed the game even further back to September to allow time for a multiplatform release. Since the game was already completed for the Wii U, and was previously supposed to be exclusive to the console, fans, and even the game's developers, were understandably upset. Petitions popped up, complaints were sent in, and a protest even occurred outside of Ubisoft headquarters with no less than Rayman creator Michel Ancel in attendance. To appease fans, Ubisoft released Legend's online challenge mode early as an app download from the eShop, with Wii U exclusive content added. Development of new enemies, levels, and more for the main game were also promised to make up for the delay.
Thankfully, Legends more than proved worth the wait. Non-linear game progression allowed players to explore different worlds at their own pace, experiencing clever level designs that pushed the limits. Sure, the plot was a little on the non-existent side (Rayman and friends wake up after a centuries-long sleep to discover their world overrun by bad things who have captured folks they like), and game exploration strangely took place in a tent with a painting gallery, but who cares? Legends cut out all the fluff so players could jump seamlessly from one world to the next, running through fast paced levels with new tricks, gimmicks, and laughable moments to keep players coming back for more. Nothing ever grew stale or tedious, and the game's difficulty increased at just the right pace.
Pushing this title over the edge from awesome to addictively amazing is the fantastic amount of things to actually do in the game. Sure there is the main campaign mode, but Legends also includes a special challenge mode complete with daily and weekly challenges that compared scores with the rest of the world, even adding in ghost data to egg you on. A multiplayer soccer-type game called Kung Foot serves as a fun multiplayer distraction between worlds, while levels from Origins even make an appearance courtesy of Lucky Tickets earned throughout the game. The amount of unlockables is no laughing matter either.
Rayman Legends is a challenging and insanely fun game to play alone or with friends. With such a rocky start, it was a relief for many that this game not only met but exceeded expectations, making it one of our top games of 2013. Its fresh design and brilliant levels ensure this is a game that won't soon be forgotten—that is, if you've managed to put it down yet.