Namco drew a winner from the deck with today's honorable mention.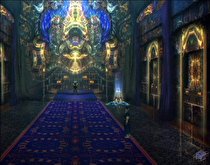 Game: Baten Kaitos: Eternal Wing and the Lost Ocean
Developer: Monolith Soft, tri-Crescendo
Publisher: Namco
NWR Score: 9 (Daniel Bloodworth) 8 (Zosha Arushan)
Why is this game worth honorably mentioning?
As an RPG on the GameCube, Baten Kaitos is already a member of a rare breed. Developed by now Nintendo-owned Monolith Soft and RPG-veterans tri-Crescendo, it and Tales of Symphonia were Namco's dual gifts to GameCube owners. A stunningly beautiful world, a creative story, and complex battle/deck- building gameplay made Baten Kaitos instantly classic. Beyond the title's unquestionable quality, its tragically overlooked sequel (which Nintendo published) brought Monolith Soft and Nintendo together. Their collaboration would later result in the utterly sublime Xenoblade Chronicles.
Why didn't it make the Top 10?
Baten Kaitos never met the commercial success of Symphonia. While beautiful, it didn't feature the flashy and inviting graphical style of its brother. It is also a card-battle game, but despite being much more than that, it undoubtedly turned some people off. It never really had much of a chance of making a "top" list, even if the list were the top GameCube RPGs. It just never had the mindshare.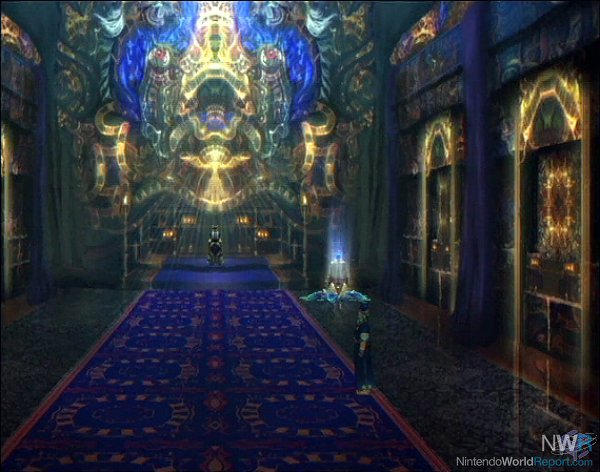 Those stars in the ceiling twinkle
What is your favorite moment in it?
It might seem weird that my favorite moment of the game was the opening movie. It might seem like I'm saying the game goes downhill from the start. That's not the case. Despite the risible voice acting, which I have used as a punch line since 2004, that is how you put together a trailer! - James Jones