Two Mario party games get their due.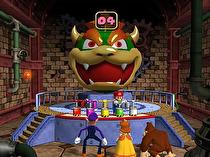 Game: Mario Kart: Double Dash!!
Year: 2003
Developer: Nintendo
Publisher: Nintendo
NWR Score: 9 (Ty Shugart), 8.5 (Jonathan Metts)
Why is this game worth honorably mentioning?
Since the Nintendo 64 days, each Nintendo system has been graced with one defining Mario Kart game. The GameCube's Mario Kart stands as one of the most unique in the franchise, allowing players to pick two characters instead on one, race on wacky character themed karts and even partake in a pseudo online mode. With more characters than you can shake a stick at, colorful tracks and solid gameplay, Double Dash may have been different, but was very fun in the end.

Why didn't it make the Top 10?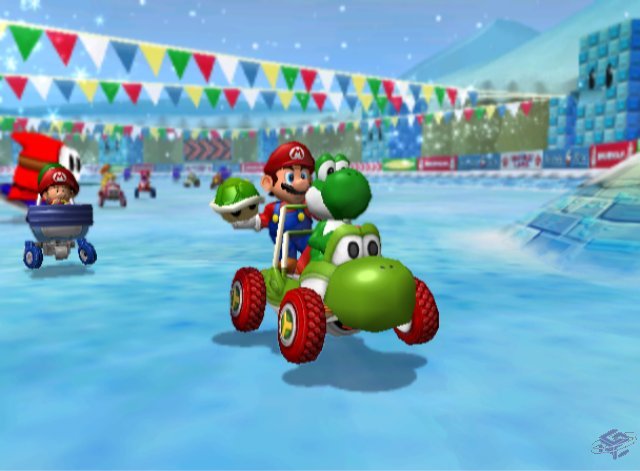 Unfortunately, its quirky nature tends to divide players. While I am on the camp that feels the game doesn't get enough recognition, it does have some ideas that don't translate well. Some of the tracks are rather bland, the soundtrack is somewhat uninspired and this is where the infamous blue shell as we know it came to be. Because of this, Double Dash didn't quite make it onto our top ten.

What's your favorite moment in it?
Creating as much mayhem as possible on Baby Park. It may have been a simple track, but with the right characters and items, it can become a hilarious track to play on. Coming up with different character combinations and unlocking new crazy karts (Birdo kart FTW!) also added a lot of charm to Double Dash. - Pedro Hernandez
---
Game: Mario Party 4
Year: 2002
Developer: Hudson Soft
Publisher: Nintendo
NWR Score: 7 (Michael "TYP" Cole)
Why is this game worth honorably mentioning?
Being the first Mario Party for GameCube, Mario Party 4 held true to the spirit and formula of the Mario Parties before it. The now classic collect coins/get stars game was furthered by letting players use new items, such as the Mega and Mini Mushrooms, along with classic items like the ever-powerful Magic Lamp. With a pseudo-rewarding story mode and six new maps, the fourth installation of the Mario Party franchise was a good one.
Why didn't it make the top 10?
Mario Party 4 didn't make our Top 10 because it's not a great game. It's a good game, but far from a GameCube gem. Unless you had three friends/siblings who were as into the game as you were, there wasn't a real reason to get it. Also, if you ever play a full 50-turn game you will want to kill yourself. Seriously, I just played one a week ago.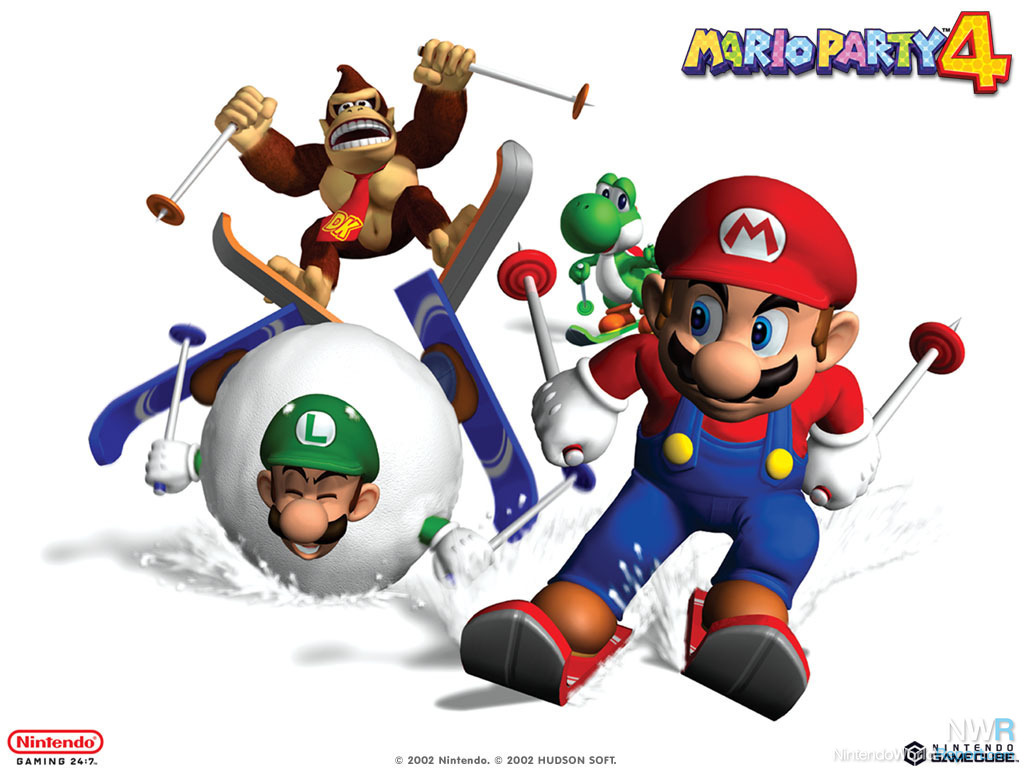 And I ruled at this game. Avalanche!


What's your favorite moment in it?
When you find a Hidden Box. Everyone's heart stops and waits to see if you got twenty coins or an all-powerful star. And those times when you do get a star are by far the best moments in the game. - Josh Max