These Zelda titles may not have cracked the top ten, but they're are amazing in their own right.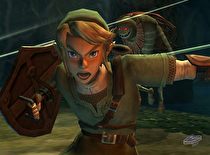 Game: The Legend of Zelda: Twilight Princess
Year: 2006
Developer: Nintendo EAD
NWR Score: 10 (Aaron Kaluszka)

Why is this game worth honorably mentioning?
Had it not been for the existence of Wind Waker, Twilight Princess would have easily been the defining GameCube Zelda game. It trades its enchanting cartoon look and endless ocean for an epic presentation and gameplay that felt large in scope. Twilight Princess ties with Majora's Mask as being one of the darkest Zelda games yet thanks to a great amount of character drama and talk about how ultimate power can corrupt even the noblest of souls. It played a lot like Ocarina of Time, which for many was a huge selling point, and those that felt disappointed by Wind Waker finally had a game to call their own. It was the GameCube's swan song and one of the best of the era.

Why didn't it make the top 10?
There are far too many reasons why this game isn't in the top ten. The first of these is that Wind Waker has been declared THE iconic Zelda game for the GameCube. Despite being announced for the GameCube in 2004, Twilight Princess was also released for the Wii as a launch title, and Nintendo placed far stronger focus on its new system rather than the GameCube, so even if this version is preferred by many over the Wii version, it is mainly seen as a Wii game (though with the upcoming release of Skyward Sword that may change soon). The gameplay also caused players to criticize it for being too much like Ocarina of Time, lacking the experimental nature that made Wind Waker so beloved by many.

What's your favorite moment in it?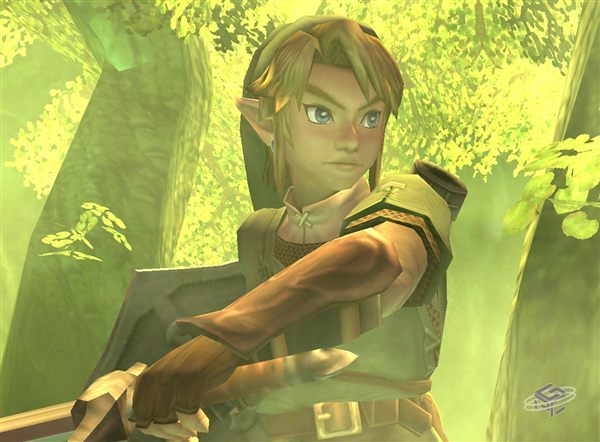 Meeting the weird cast of characters. While it doesn't top Majora's Mask as being the Zelda game with the most... unique cast of characters, everyone from Malo to the clown brothers are a delight to meet and interact with. Even your companion Midna proves to be a fascinating creature.

Game: The Legend of Zelda: Four Swords Adventures
Year: 2004
Developer: Nintendo
NWR Score: 9 (Michael "TYP" Cole), 9 (Jonathan Metts), 8 (Daniel Bloodworth)
Why is this game worth honorably mentioning?
Zelda games don't always include multiplayer, but when they do, they manage to be some of the best experiences to ever grace a Nintendo system. The experiment first began on the Game Boy Advance as a bonus mode on the re-release version of A Link to the Past. Later, it evolved into its own entity on the GameCube. The multiplayer concept invites players to both compete and cooperate as they venture forth in the massive land of Hyrule. This makes for some really fun and exhilarating gameplay sessions. Four Swords Adventures is also one of the few titles that greatly utilized the GC to GBA link cable that made the gameplay easier to manage between players.

Why didn't it make the top 10?
The most obvious of them all is that in order to get the most out of the game, four players needed four GBAs and four link cables. Nintendo expected that Nintendo fans would own both already, but truth is that not everyone would be able to have all the items needed for the best experience possible. Due to this, a lot of fans skipped on this game, opting instead to focus on the single player Wind Waker and the multiplayer titles that didn't require such expenses.

What's your favorite moment in it?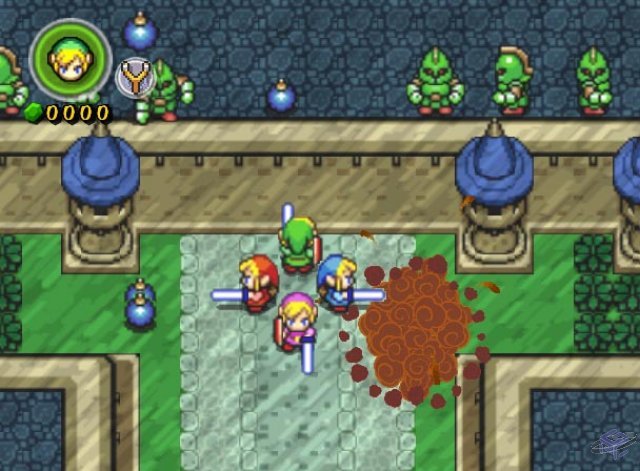 This might sound extremely cruel and sick, but my favorite is killing Tingle. Yes, you read that right. One night me and my friends were playing when all of a sudden, one of us accidentally shot an arrow that popped Tingle's balloon, sending him to a fiery death on a lava lake. We thought this was so cool that we tried it again, this time requiring lots of team effort to pull it off. Once we did it, we couldn't stop laughing. Yes, it was a very cruel and heartless thing to do, but part of the wonder of Four Swords Adventures is that it lets you create these moments with your friends, the kind that you will always remember for years on end. Besides, it's not like something of value was lost...