Nintendo World Report (finally) honors 2007's best games.
It's always nice to get something good for a great price. While most high-quality titles are released at a premium price point, there are always exceptions. 2007 brought us more than a few budget hits on the Wii.
Wii - Best Value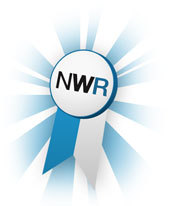 What do you get when you combine one of the best horror games ever to grace the GameCube, add the special features of the PS2 version, and then go all-out with Wii Remote functionality? You get Resident Evil 4: Wii Edition, a tricked-out, must-have version of a game you probably already own. But let me tell you, kiddies, that it's worth buying again. With true widescreen support and a point-and-shoot control scheme that is truly immersive (and much more accurate), RE4 just can't be beat. Oh, and did I mention the $30 price point? Sounds even better now, don't it?
Runner-up: Zack & Wiki
Capcom took a chance on Zack and Wiki. The puzzle solving, point-and-click adventure of a pirate and his monkey friend is a fairly lengthy and challenging game with some great gameplay variety. With great style and design the game shines on its own merits; however, the discounted release price makes this unique game an even better deal. Unlike most value titles, Zack and Wiki is a game that would still be worth "full price."