Left-handed folks might not be too screwed.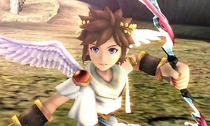 Kid Icarus: Uprising might feature a left-handed mode, according to an anonymous Nintendo representative.
Currently, the game is tough for lefties to play, as you have to hold the stylus in your right hand, since the Circle Pad is only on the left side of the system. Kid Icarus requires the use of the Circle Pad for analog control.
There are no details on how the left-handed setup would work, but the game is set for a fall release, so if it's happening, we will likely hear it soon.