by Neal Ronaghan - 12:10 pm PDT
Total comments: 41 Source: http://www.1up.com/do/newsStory?cId=3180610
Players will be able to watch the story's cutscenes in a two-hour movie-like presentation.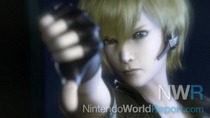 Metroid: Other M will boast a lengthy film as a special feature when it hits stores on August 31.
The film, unlocked after the game's completion, features all of the game's cut scenes and a few pre-recorded sections of gameplay in a two-hour presentation split up into DVD-like chapters. The pre-recorded gameplay uses sample play data as a way of giving the player hints, functioning like something of an attract mode, according to Nintendo's Yoshio Sakamoto, the father of the series.
"We placed... Read more...