Due out in 2020, Travis Touchdown will return.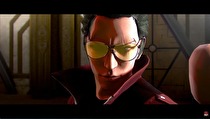 No More Heroes returns to Switch with the latest from Suda51 in No More Heroes III.
This appears to be a return to style of the first two games with star Travis Touchdown doing familiar wrestling moves and even engaging in some mech battles of some kind. It'll be a while before we see it though as it is due out in 2020.