No release date or details detected.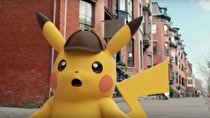 Detective Pikachu is about to break out of the 3DS.
The sequel to the 2018 3DS game was announced for Switch tonight at the Pokémon Company strategy meeting. No release date was given, but the game will feature a "different ending" than the recent Hollywood movie.