No word on if Rita will be available after taking over the land of the dead in Fire Emblem Heroes.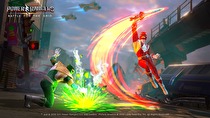 As part of the series's 25th anniversary, Mighty Morphin Power Rangers is getting a new cross-series fighting game.
Mighty Morphin Power Rangers: Battle for the Grid is a 2D fighting game slated for Switch release in April, digitally for $19.99 US for the base edition. A Digital Deluxe package, containing three additional characters with story modes, will be $39.99.
Battle for the Grid will involve Rangers from across the series's history, with more simplistic special move controls. Online play will be available, and Switch players can also battle Xbox One and later Steam players (the PC version launches later).