The green flag will drop by March 2019.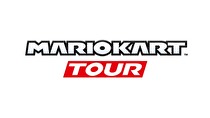 The next smartphone game from Nintendo will race into smart devices by March of next year.
Mario Kart Tour was announced for smartphones at Nintendo's strategy meeting tonight. The game is slated to launch by the end of the next fiscal year (April -> March 2019). No other information is available.