If you think we should enshrine Space Station Silicon Valley, we want to hear from you.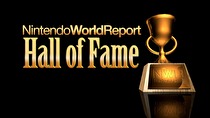 (Originally posted on our Patreon.)
Now that the first class of the NWR Hall of Fame has been duly enshrined, it's time to determine the next class.
Nominations are now being accepted by email at hof@nintendoworldreport.com for this year's class. These should be the best of the best of the best. Games that you'd tell people to play if they asked what are the Nintendo games they absolutely MUST play. Masterpieces filled with brilliance layered with innovation and topped with magnificence, etc. etc. The only limitations are: limit your total list of games to 10 and the games have to be more than 5 years old (rough cut-off date is nothing released in North America/Europe after October 1, 2012). Remember: do not nominate the 8 games already in the Hall of Fame (Super Mario Bros, Tetris, The Legend of Zelda; Link to the Past, Super Metroid, Super Mario 64, Pokémon Red/Blue, The Legend of Zelda: Ocarina of Time, Wii Sports). The deadline for nominations is September 8.
After that, we'll take that list to the Voting Board (NWR staff and Patrons at the $5+/month tier). Each member of the Voting Board will select 15 games from the nominee list. The votes will be tallied and we'll come up with 15 games that will be eligible for the next wave of NWR Hall of Fame entries.
Each member of the Voting Board will then vote yay/nay on each game. An 80%+ approval rate is required for a chance to enter the Hall of Fame. A minimum of 4 games and a maximum of 8 games will be inducted.
All you need to do is send in a list of 10 games released prior to October 1, 2012 that aren't already in the Hall of Fame to hof@nintendoworldreport.com - or leave them in the Talkback thread below.
The nomination deadline is September 8.