Releases range from Thursday to next year.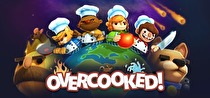 Some larger Switch releases have received release dates in recent days:
Overcooked: Deluxe Edition will land on the Switch with this Thursday's eShop update. The four player co-op cooking experience will be US$19.99 or equivalent.
Nintendo of America has confirmed Rayman Legends: Definitive Edition will release in NA/Europe on September 12. A demo for the game will be available at a later date; a rough demo was on the European eShop for a short time on Monday but was quickly yanked.
The second Tokyo RPG Factory title has its release date: Lost Sphear was announced for North American release on January 23, 2018 on the PlayStation blog (Square Enix confirmed the date for all platforms). The Japanese version will have a few months of run-up as it is due on October 12.