The first Pokemon Switch game is a fighter.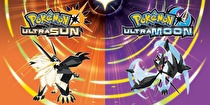 The Pokémon Direct has announced a Switch game, and four titles coming to 3DS before the end of the year.
Pokkén Tournament DX was announced for Switch. The upgraded version of the 2016 Wii U fighting game will add five new characters: four from the Japanese arcade version (Croagunk, Darkrai, Scizor, Empoleon) and Decidueye from Pokémon Sun and Moon. New match options will be offered as well. Pokkén Tournament DX will release on September 22.
Also launching on September 22 will be the first 3DS Virtual Console titles to release in roughly 21 months. Pokémon Gold and Silver will come to the 3DS, along with support for Pokémon Bank as with last year's Red, Blue and Yellow releases.
Finally, Pokémon Ultra Sun and Ultra Moon will be the mainline RPGs for the year, releasing on 3DS on November 17 worldwide. The games will be an "alternate story" for Sun and Moon, with new forms of Pokémon.