Some minor fixes for Blast Ball mode.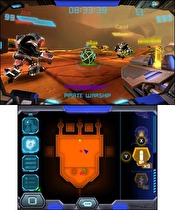 Some complaints about the Blast Ball mode in Metroid Prime: Federation Force have been addressed in a just-released patch.
The version 1.1 update is now available from the eShop and will be required for online play, whether in the main game or Blast Ball. The issues addressed include errors when starting Blast Ball and a countdown timer for team selection, plus players who do not make a move in a set period of time will be automatically removed from the match.