But if you need to settle it in Smash with a tournament, it can still be organized.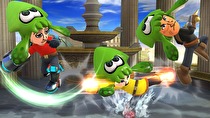 Nintendo is getting out of the tournament organization game for Super Smash Bros on Wii U.
A notice posted on the Japanese support website indicates that the "Regular Tournaments" function will end service on September 30.
The "Regular Tournaments" option allowed for tournaments to be set up by Nintendo, but the option to create your own tournament will still be available.