Ubisoft has been holding back a finished Wii U game for over a year. It's a party game called Know Your Friends.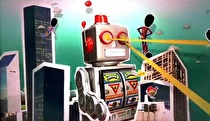 Know Your Friends is a Wii U party game from Ubisoft that has been finished for an entire year according to Unseen 64. There are no current plans for it to come out as far as we know, though.
At E3 2014, Ubisoft's Yves Gullemot said that there was a finished Wii U game that Ubisoft was purposefully withholding from release. Know Your Friends is that game. It was developed by Ubisoft Montreal over the course of 2013, wrapping development in early 2014. When it was finished, Ubisoft withheld from releasing it due to the lagging sales of their past Wii U games and the system itself.
Know Your Friends is a quirky party/quiz game that features local and online multiplayer. The Wii U exclusive was focused on using the GamePad in interesting ways, mostly playing on social interactions. One question, according to Unseen 64, has each player arrange one another on the GamePad based on who is most likely to invite the others over for dinner.
It features a goofy papercraft art style that is akin to Monty Python's Flying Circus. Each player is represented by a 2D papercraft person that, thanks to the GamePad's camera, has their face mapped to the in-game character.
Know Your Friends could still come out on Wii U, especially since it is a completely finished game complete with an ESRB rating that just hasn't been released. It's unknown, however, if Ubisoft will release this, or any other game for that matter, on Wii U. The company's last Wii U release was Watch Dogs last November. They have no currently scheduled games set for a future release on Wii U.
Check out Unseen 64's Patreon and you can find out about stuff like this constantly.