Keep your quarters ready for next month.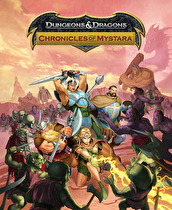 Dungeons & Dragons: Chronicles of Mystara is being aimed for an August release on Wii U. Capcom told Nintendo World Report that the game had experienced some "unexpected dev issues." The game, which released on competing platforms last June, is an arcade two-pack featuring late-era Capcom arcade beat-em-ups. We wrote about the game in the ramp up to the original June 18 release date.
While the development issues were not specified, rumors have circulated that they were related to the "drop-in" online multiplayer mode.