Those looking for more challenges and coins will be very pleased.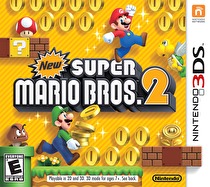 Two New Super Mario Bros. 2 DLC level packs will be available today in Japan as soon as the Nintendo Direct presentation concludes, for 200 yen each.
The first set of levels is known as the Gold Mushroom pack and will present the player with many opportunities to collect valuable Gold Mushrooms.
The second set is another Challenge Pack, like that of the first DLC level packs earlier in the month, this one will allow you to save your records on an online leaderboard on the NSMB2 website.
We'll have news on the US release of these level packs as soon as it surfaces.