The first third party digital title will be delivered in a unique way to gamers in Japan.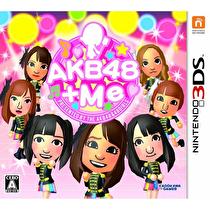 The packaged retail version of the upcoming Japanese idol simulator for the Nintendo 3DS, AKB48+Me, will also include a digital version of the game, Kadokawa Games revealed. This marks the first third party title to offer a digital 3DS game, and the first time that the digital version is included with the packaged release.
Nintendo plans to launch eight previously released retail titles on the 3DS eShop on November 1 in Japan and is also making digital releases available for all upcoming first party published titles.
AKB48+Me is set to release in Japan on October 25 and will retail for 5,670 yen. There is currently no information about the file size of the digital version of the game.