Users will be able to share their training data with other players.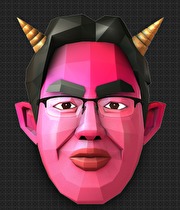 Tōhoku Daigaku Kareiigakukenkyūjo Kawashima Ryūta Kyōju Kanshū Monosugoku Nō o Kitareru 5 funkan no Oni Training for the Nintendo 3DS, or Oni Training for short, will support both SpotPass and StreetPass.
Users will be able to upload their training data via SpotPass as well as exchange training data with StreetPass. Even though Oni Training supports the Nintendo Network, no specifics were given as to whether or not you will be able to check out training data of the users on your friend list.
While the intent of the original Brain Age titles was to keep people's brain function from declining, Oni Training focuses on "working memory" and attempts to engage the user to develop and improve the functioning of the brain. Oni Training is scheduled to be released in Japan on July 28 as a retail and digital download. There is no word on a Western release yet.