Get ready for an expanded Smash Bros. roster!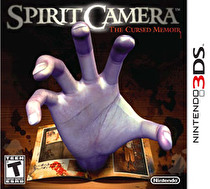 The Fatal Frame IP is now co-owned by Nintendo, as reported by Rely On Horror.
After recently updating its copyright status, it has been revealed that in addition to co-owning Fatal Frame (also known as Project Zero), Nintendo also has full ownership of Spirit Camera: The Cursed Memoir on 3DS, a spin-off of the franchise.
The two most recent console iterations of the series were also Wii exclusives - Zero: Mask of the Lunar Eclipse in 2008 and Project Zero 2: Crimson Butterfly Wii Edition, set to release next week. The former was only released in Japan, and the latter is getting a European localization, however a North American release is still up in the air.