Looks like Nintendo might need three conferences to handle everything they are dishing out.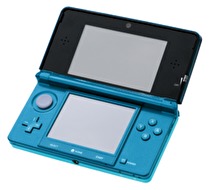 Nintendo 3DS will be the focus of an upcoming E3 presentation on Wednesday, June 6.
The presentation will be hosted by Scott Moffitt, the Nintendo of America Executive Vice President of Sales and Marketing, and will focus exclusively on 3DS software. The presentation itself is taking place at 6-7 p.m. PT/9-10 p.m. ET at the Los Angeles Convention Center, and is going to be live-streamed by Nintendo.
Although 3DS wasn't totally discounted from Nintendo's E3 presentation tomorrow, this new development suggests that Wii U will likely be taking the entirety of the spotlight.