Europe provided more sales than the US or Japan and Sonic was a success.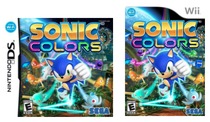 From the financial results up to the end of the third quarter for this financial year, Europe was the biggest Sega market with 5.95 million unit sales of home video game software. US sales were 5.77 million and Japanese sales totaled 1.9 million.
Of the 56 titles released over the same period, nine were released on Wii and nine for Nintendo DS. Sonic Colors performed well, with 1.85 million units sold on Wii and DS worldwide from its November release until the end of December.
Overall sales decreased compared to the same nine months of 2010, but profits were higher partly due to lower research and development, and production expenses. Operating income for the consumer business doubled from 1.4 billion yen ($17 million) to 2.8 billion yen ($34 million).