When will gamers be able to get their 3D jiggle on?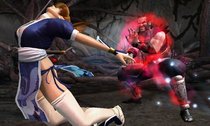 A translation of a Famitsu schedule on NeoGAF reveals a March 24 Japanese release date for Dead or Alive Dimensions. This marks it as the first 3DS title to get a solid release date outside of the launch titles.

Pricing for the game is not yet known, but rumors have 3DS games priced at around ¥5,800 ($70).