What upcoming first party software are you looking forward to?
In spite of the mixed reception online to the E3 Direct yesterday, Nintendo does have a rather full first-party release schedule for the second half of 2013 and early portions of 2014. You would be forgiven for losing track of precisely what is actually coming out and when - thankfully, in a recent briefing to industry analysts, Nintendo provided two graphics outlining their upcoming releases for 3DS and Wii U. Take a look and digest it all for a moment.
Nintendo 3DS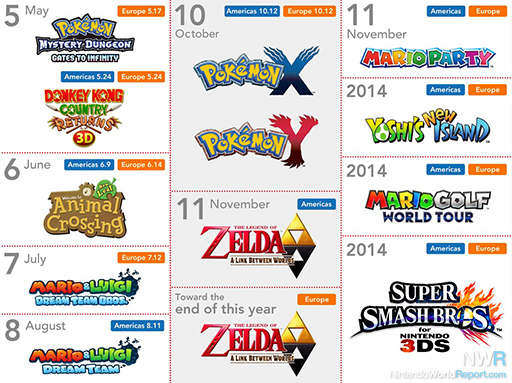 Wii U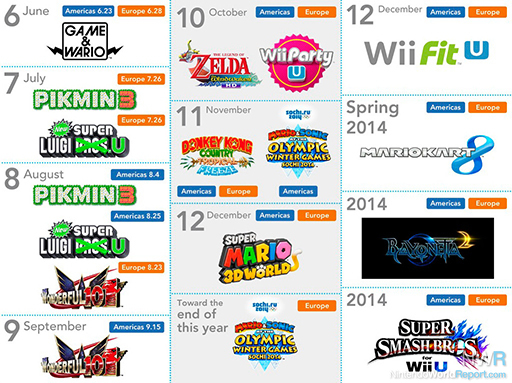 Personally, I get a kick out of seeing no less than three titles launching in Europe before North America (simply because it is so rare to see and not because I'm a bitter British man!) Anyway, there is quite a bit to get excited about, and it is worth noting that, between the console and handheld systems, there is at least one first-party game coming out in Western markets every month until the end of this year.
What do you guys think of the releases? Let us know which games are looking forward to in Talkback.