Now the game is officially revealed, let's go over the likelihood of the latest Call of Duty game coming to 3DS, Wii U, Wii, and DS.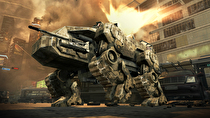 While there has been a Call of Duty game on a Nintendo system every year since 2004, the series isn't known for being on Nintendo platforms. Regardless, n-Space has made a new Call of Duty game for DS every year since 2007, and Treyarch has done a great job porting over Wii versions of most of the other iterations of the game.
We know that Black Ops II will jump between the near future and the 1980s, and is developed by Treyarch (and probably some combination of other Activision-owned developers). What we don't know is if it will be on a Nintendo system. Remember, last year we didn't know Modern Warfare 3 was coming to Wii until E3 2011. And even that was from a peripheral maker and not Activision.
Wii U - 75%
Why? There is a possibility that Black Ops II will hit Wii U, but, at first blush, I didn't think it was very high. Activision was very timid about stepping into the 3DS last year, with their only major release being Skylanders on 3DS. They might be more aggressive with the Wii U because it is a home console, but the install base won't be that large and the system will likely launch after Black Ops II comes out.
However, some of the details on the Black Ops II single-player make it seem perfect for the Wii U. Giant Bomb's Jeff Gerstmann described a Strike Force mission from the new game: "But you can also pop out of that soldier and get above the battle in 'overwatch' mode. From above, you can order your forces around the map like a mini-RTS or pop into any unit to take direct control. This means you can directly control quadcopters, assault drones, and other non-human units."
That mini-RTS concept could easily translate to the Wii U controller.
3DS - 70%
Why? I had this higher, but cut it down drastically when n-Space recently said they aren't working on a first-person shooter for 3DS. However, that is a careful choice of words. Maybe n-Space is making a third-person shooter Call of Duty game in a similar vein as their Star Wars Battlefront DS game or Blood Stone 007 DS game.
Wii - 90%
Why? I think it's damn likely that Treyarch ports a decent version of the Xbox 360/PlayStation 3 version like they do every year. Let's face it: Call of Duty sells well, even on Wii.
DS - 25%
Why? After five years of Call of Duty games on the system in a row, I think now is the year we stop seeing the series on DS. It had a good run.