Our second issue brings some cool exclusive articles. Come check them out!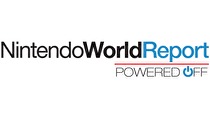 Download Nintendo World Report: Powered Off Issue 2.
Issue #2 of Powered Off features a bunch of cool things. James Jones kicks it off with an article about the soul-crushing games he endured as a child. We also take a look at the NWR staff's top 10 games of 2012, and in the review section we feature four games that received 10/10 scores. On top of that, we have a cool comic from Andrew Brown, along with everyone's favorite performer, Rapmaster J, dropping in to school us all on how he approaches the infamous Pokérap.
We still need letters and fan art submissions, so please consider sending your mail to: poweredoff@nintendoworldreport.com. The letters section will be run and answered by Eurocast favorite Karlie Yeung!
Thanks for reading!