Our third issue features Pikmin, Sega, Yarn, and more!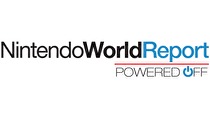 Download Nintendo World Report: Powered Off Issue 3.
The third issue of Powered Off features a variety of interesting items. First up, we have two exclusive articles, with Jonathan Metts discussing whether Pikmin is actually a strategy game, and James Jones taking on some peculiar Sega games. Andrew Brown also returns with another great comic, this time featuring Wind Waker.
We also pull two reviews of low-scoring games from the archives, along two more recent, higher-scoring reviews. A new feature kicks off this month: "If I Were in Charge of Zelda." You'll also find an interview with Jason Paige (the singer of the original Pokémon theme song), a Mickey Mouse Extra Life, and even some Jeopardy questions provided by the one and only Zachary Miller. That's not even everything, so download and check out all the great content!
Once again, we would like to mention our mailbag address. With your participation, we'll include some letters, questions, and art in a full section of the magazine.
You can send your mail in here. Thanks for reading!