by - 6:56 pm EST
Discuss in talkback!
Free the Virtual Console games, Nintendo! We want games!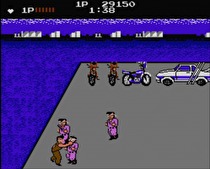 Hopefully you're still busy with Bravely Default because this week's releases won't exactly knock your socks off. A discount on Knytt, a promising new puzzler, and a Kunio Kun game are the highlights. At least the Virtual Console got something, even if it is just a dusty 'ol brawler.
Wii U eShop Sales
Read more...