Make sure to keep your GamePad dry.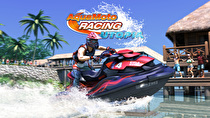 Aqua Moto Racing Utopia, the latest entry in the Moto Racing series, is on its way to the Wii U eShop.
As a follow up to Aqua Moto Racing 3D, this new entry features new water tech, internet play, all new environments, complete with those Utopian vibes. The game will also include multiplayer, both locally and via the Internet.
Zordix CEO, Matti Larsson is hoping their bigger budget and improved graphics will "really w(h)et your appetite for the game!"
Aqua Mot Racing Utopia is currently in development, and no release date has yet been announced.