"Gotta catch this deal!"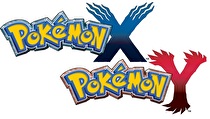 From March 1 to March 31, Club Nintendo will give away free Pokemon X and Y download codes with the eligible registration of both a 3DS system and at least one game.
In order to get the free download, gamers must be in North America and register their 3DS, 3DS XL, or 2DS alongside at least one of the following games with Club Nintendo:
Mario Kart 7
Super Mario 3D Land
Animal Crossing: New Leaf
Donkey Kong Country Returns 3D
LEGO City Undercover: The Chase Begins
Yoshi's New Island
All of these titles are available in stores and on the eShop. Both digital and physical copies are able to be registered, but the 3DS must be linked to the Club Nintendo account before purchasing a digital copy in order to register it.
Once the system and game are registered, you can select your free game (either Pokemon X or Y) in your Club Nintendo To-Do list. A download code will then appear, as well as being sent via e-mail. The download code then can be entered by May 31 in the 3DS eShop.
For full details, here is the promotion page. If you don't yet have a 3DS, will you jump on this offer?