It's been awhile, but it was worth the wait.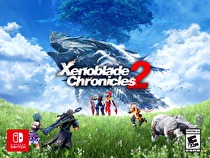 Get your own copy of the Xenoblade 2 manual to get your journey started.
Currently we have a draw going on over at the Twitter account of our newest Podcast segment: The Thirsty Mage for a physical copy that will be mailed out to 5 randomly chosen winners.
We have a PDF version that works perfect for your phone, as well as jpg's in case you would like to print a copy for yourself.
For anyone looking for assistance printing a physical copy please contact David Lloyd, either at his twitter account @filteredgamer or via email at davidl@nintendoworldreport.com, and he will be happy to help.