This month's manual for download is a game you may actually have a box for.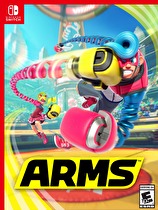 We thought for the next edition of our custom-made manuals, we would go with a title that there's a possibility you have a box to put the manual in.
Practice makes perfect, and we've improved on the design by making sure it will sit in that sweet spot right above your cartridge. Check out the twitter post here from one of our retweet contest winners.
We've even improved on the delivery, we have a PDF version that works perfect for your phone, as well as jpg's in case you would like to print a copy for yourself.
David Lloyd has posted a video on his YouTube page that shows you how to make you own physical copy. He printed the included pictures back to back on 100lb satin finish.
For anyone looking for additional assistance printing a physical copy please contact David either at his twitter account @filteredgamer or via email at davidl@nintendoworldreport.com, and he will be happy to help.

If you print a copy we would love to see it, send us a picture or post on Twitter and tag @Nintendo_NWR.
Our next manual is ready to go, if you would like access right now all you have to do is support us at any level on Patreon, otherwise check back October 1st when we publicly release the manual for GoNNER!