We miss physical manuals so much we're making our own!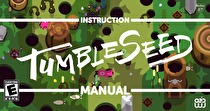 For a system sold on the premise of portability it makes a lot of sense that many of us have transitioned to purchasing our games digitally. It's a great option to bring our library with us wherever we go but the tradeoff is that we give up the physical benefits we grew up with. When I was young, I really appreciated when developers put a lot of thought and effort into their instruction manuals. A good manual helped give you a head start on learning the mechanics of a game as well as being a great source of game artwork.
For anyone who misses manuals like I do, I will be posting an unofficial manual for various Nintendo games on a monthly basis. The manual is available in PDF form for download. You can keep a copy on your phone for reference, or for collectors, feel free to get a copy printed so that you can enjoy a physical manual.
All Patreon members receive advance access to the PDF through the Patreon site and if you're in a high enough tier we will even mail you a physical copy.
We love being able to bring you unique and exciting content, please consider contributing to our Patreon so that we can continue to provide you with more benefits and exclusive rewards. Please visit http://www.patreon.com/NWR for more information.
For anyone looking for assistance printing a physical copy please contact me, either on my twitter account @filteredgamer or via email at davidl@nintendoworldreport.com, and I will be happy to help.
We thank you for your contributions and sincerely hope you enjoy the manuals.