This week we celebrate all things Xenoblade and take a closer look at why we love this franchise so much.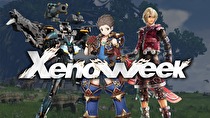 Have we got a week for you. With the newest update to Xenoblade Chronicles 2 scheduled for next week, we felt it was the perfect time to take a look at the series and celebrate what makes the franchise so great.
Here's what we have planned for you so far:
Check in daily for new updates and lots of fun.