A good story is better than an open world.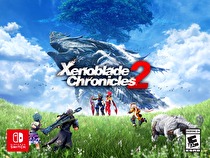 From almost never making it to the west to becoming one of my all time favorite games, Xenoblade Chronicles is truly a masterpiece and one of the best offerings for the Nintendo Wii. Fast-forward a few years and Xenoblade Chronicles X took the direction of the series and flipped it on its head, focusing on a huge open world to explore opposed to a focused story to tell. With two drastically different approaches, it left much uncertainty for where they'd go next. However if you're like me, our prayers were answered with the return to a more story driven adventure featuring a wonderful cast of characters, an intriguing plot, and a vast world to explore. While the discussion for best game in the series will vary depending on who you ask, there's only one that stands slightly above the rest, and that's the most recent installment in the franchise.
With seemingly two routes to go, the most important question when discussing the future of Xenoblade will always be; open world or story driven? And it's an important one to ask, having seen an uneven split in the franchise, who's to know if Xenoblade Chronicles X is an anomaly to the more narrative driven experiences or if we could expect the fourth installment to follow the pattern and be open world. While there are certainly a large number of people who prefer the large open worlds to explore, I unequivocally enjoy the more linear structured games with a focus on a story to tell. I found that despite how alive and full the enemorus world is in X, of which Monolith Soft really did a superb job of crafting, the main story felt neglected in comparison. There are a limited number of story missions and at times they're inaccessible, requiring a number of smaller side quests to be completed before progressing. This would lead to searching high and low to find where exactly this quest giving was in this huge city and in my case that equated to frustration. I understand the love for side quests, but I want to be able to choose to put the main story on halt while exploring areas that aren't necessarily required instead of being restricted and forced to explore. Fortunately, this story mission structure is limited to Xenoblade Chronicles X because for this reason alone, it could never be my favorite in the series even if it does other things so right.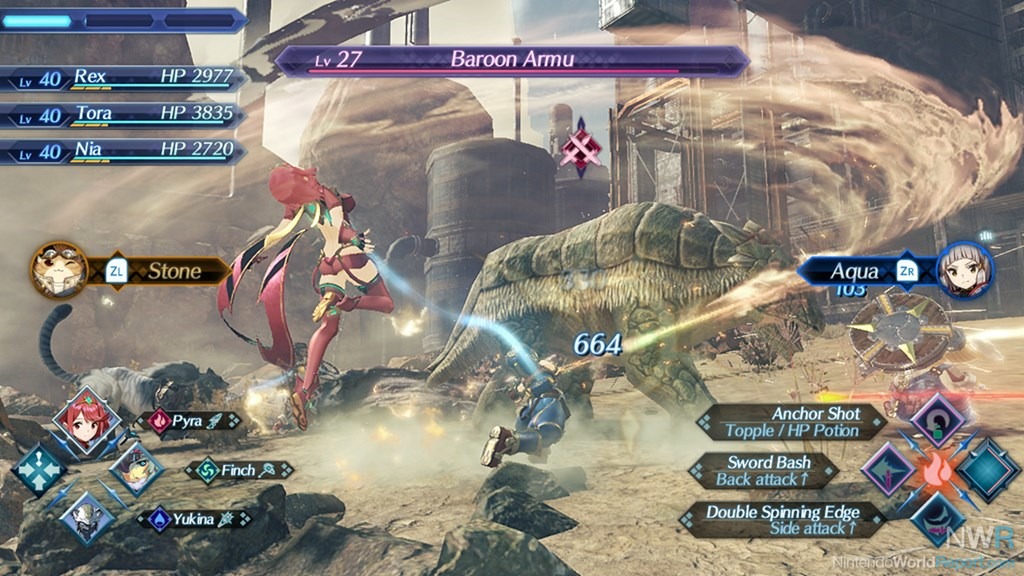 Revolving around positioning, using art abilities and chaining attacks together, there's a common thread that connects each entry in the series, giving returning players a sense of familiarity. Battles takes place in real time and there's plenty of different things to keep track of while the action plays out. Having knowledge from previous games will help, but jumping into the deep end without any experience can be a daunting task regardless of which game is your first. However with Xenoblade Chronicles 2 they do a great job of simplifying the basics, allowing players to scratch the surface and still succeed, but giving the option to jump down the rabbit hole for those willing. In both previous entries, your arts are laid out on a line that requires shuffling through which is problematic when dealing about positioning your attacks properly and a bevy of other things at the same time. Xenoblade Chronicles 2 instead maps each art to a face button which makes things much easier to manage in the heat of the battle. Much of the deeper elements of the battle system are difficult to wrap your head around and might even require some good ole fashioned tutorials on YouTube, but this is not uncommon for the series. Each present a dense and rewarding battle system that requires the time and effort to fully learn to properly approach, but on a surface level Xenoblade Chronicles 2 makes it the most accessible it's ever been.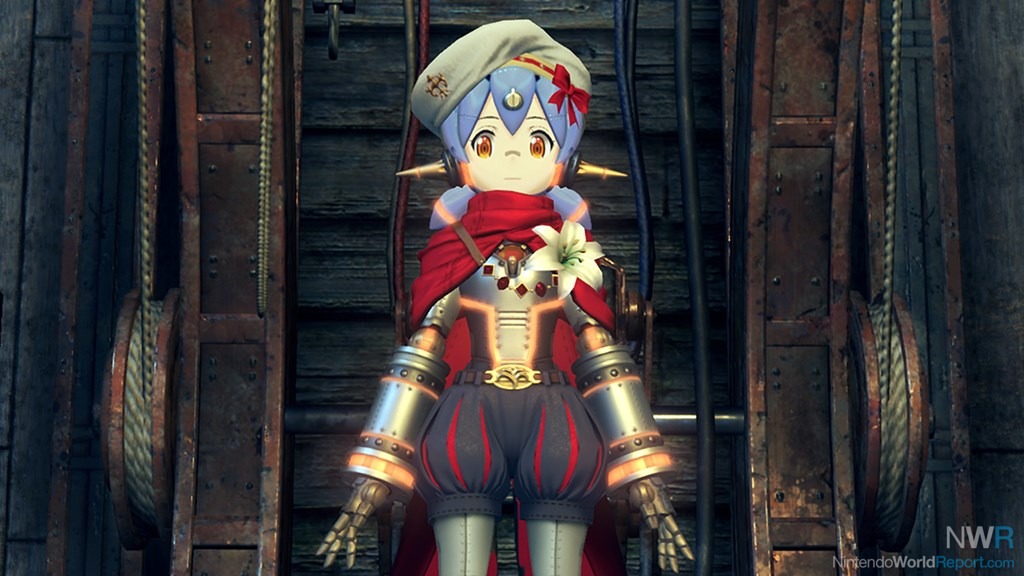 One of the most important elements for any RPG is the story and the characters that. bring it to life as they're often the driving force for engulfing you in the world. When stacking each of the Xenoblade games aside one another, one falls to the wayside while the other two stand tall. Xenoblade Chronicles X goes the character creation route, allowing players to customize what the main avatar will look like as well as some voice samples for battle shouts. While the character was my own creation and it obviously plays an important part in how things unfold, it never felt as it had any true personality. Where in both Xenoblade Chronicles and Xenoblade Chronicles 2 you follow the main protagonists who are fully developed characters that see a story arc from beginning to end. These games had stronger connections between characters making their plights seem more real. Shulk and the Monado have a fascinating connection and seeing how that relationship, despite it being a sword, played out kept me engaged from beginning to end. Rex bonding with the legendary Aegis, who is also sort of a sword, working his way to Elysium with his ragtag team of heroes was equal parts fun and mystique. X just didn't offer that same drive to see the story unfold, instead my driving force was to unlock Skells (mechs) and then the ability to fly with them. But I don't think that was by accident because to me the focus was on exploring and feeling empowered while doing it.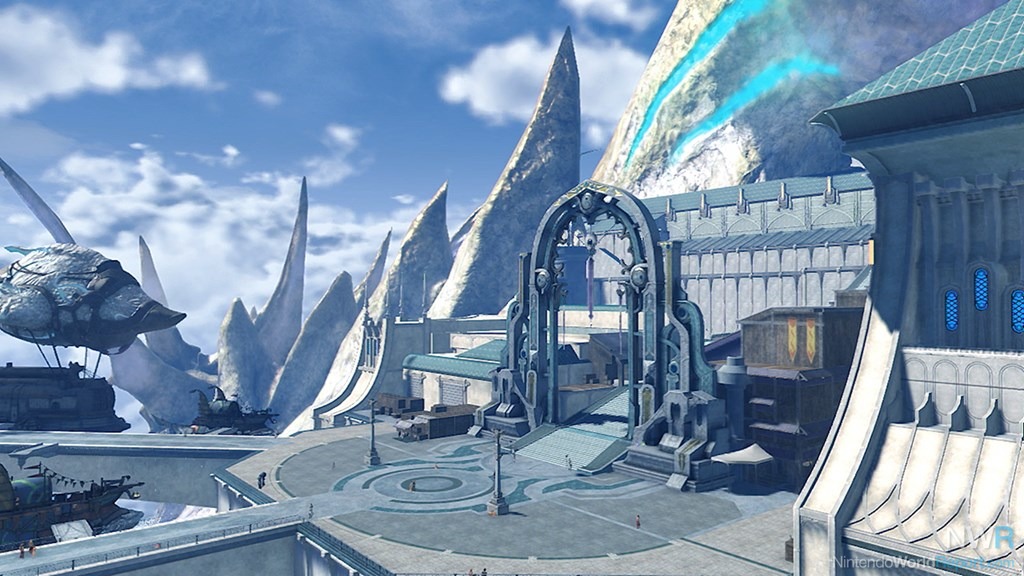 When it comes down to which of the original Xenoblade or Xenoblade 2 have the best cast of characters, it's almost a stalemate. I think both do a wonderful job of creating fun and interesting characters that represent both good and bad within each world. Shulk and Rex are both great protagonists that are easy to fall in love with and the supporting entourages are filled with both memorable and unique members. While the original party might surpass Rex and the gang, I think the most interesting aspect in the entire series are the driver-blade relationships. Drivers are humans with the ability to resonate with a core crystal, doing so awakens the core crystal into a blade. Blades have great abilities and in conjunction with drivers are able to generate amazing power together as a team. These relationships are interesting because blades never truly die, they can be awaken once again, but with no memories from their past. It's really fascinating to see the tension this dynamic creates within the world in both obvious and not so obvious ways. The blades aren't just interesting within the scope of the story, but being able to actively switch between up to three blades during combat adds a fun dynamic to the battle system.
This is where I was going to bring this to an end, but I couldn't without one more point to make. I've talked about how important the structure of the game is, but I think that also rings true in how the world is constructed. In The first Xenoblade, the world is two huge titans and traversing them is interesting because it gives the world a sense of scale and its an unconventional layout for a lively world to be living upon. Xenoblade Chronicles X is absolutely huge and has a number of diverse zones. Exploration is a blast with Skells, but it loses its uniqueness being laid out like a relatively normal world. Xenoblade Chronicles 2 finds a great balance between the two introducing a large number of living titans to roam upon. Each houses a nation filled with its own culture and way of life, which really helps to make the world feel connected. This also was a great way to introduce the plethora of side quests. Often at first a quest seems meaningless or relatively unimportant, but it quickly snowballs into learning about the history and problems each nation faces and how that applies to the world at large.
When picking which game is best in the series, there really is no wrong answer unless it's Xenoblade Chronicles X. But seriously, each game excels in different areas and appeals to different gamers. While it's a no brainer that the story driven games are what I prefer, I love that the series can appeal to a more broad audience. Regardless of which route the fourth installment might take, I'll eagerly await to see what Monolith Soft has in store for us because I know it'll be something worth waiting for. But please be Xenoblade Chronicles 3 and not X2.