Starting off XenoWeek with a classic from the RFN Crew.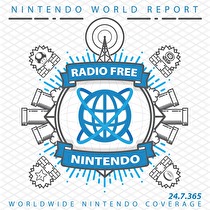 It was only two years ago that the RFN crew discussed one of the best games on the Wii U, Xenoblade Chronicles X. Prepare for tomorrow's Xenoblade 2 Spoilercast with one more listen to a classic podcast.
By the way, if you like listening to podcasts on YouTube, all new episodes of RFN are now available on our YouTube channel, NWRTV.