NWR Connectivity presents a new segment devoted to RPGs, starting with Xenoblade Chronicles 2.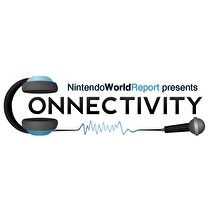 Subscribe via iTunes (Please rate and review, too!)
A new podcast segment has come to NWR Connectivity.
The Thirsty Mage is a quiet place for a group of friends to enjoy a pint while discussing their favorite RPGs. This episode is located in the Goldmouth Warehouse at the Argentine Trade Guild and will feature veteran NWR podcasters discussing Xenoblade Chronicles 2.
At the table we have
Thirsty Mage Host - David Lloyd
Half of the Talk Nintendo Podcast - Casey Gibson
Host of Radio Free Nintendo - James Jones
The voice of reason at Radio Free Nintendo - Greg Leahy
We need your help, as a brand new podcast segment we need to get the word out. Our Twitter handle is @TheThirstyMage and we would love to hear from you. Let us know if you liked the show, or if you had some game requests, or even if you have some advice of how we could improve.
We hope you like the show and look forward to providing more on a bi-weekly basis.
This episode edited by David Lloyd. The Connectivity logo was provided by Andrew Brown, and the opening theme song was provided by Perry Burkum. Check out more of Perry's music at Perry's SoundCloud.