It's been 3 long years, but we've come back strong.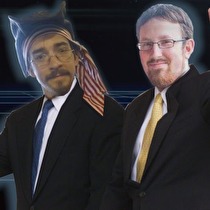 All good things must come to an end.
XenoWeek has been a blast and we sincerely hope you've enjoyed all the great content. To put a bow on our celebration of the Xenoblade series we have a fantastic video from John Rairdin and Neal Ronaghan. Know Your Developers is back after a 3 year hiatus and goes into a deep look at the creator of such a fine franchise, Monolith Soft.