Check out the first issue!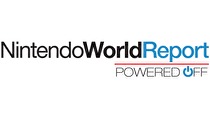 Nintendo World Report: Powered Off is a new, magazine-style PDF compilation featuring a selection of the site's best content, new and old, repackaged in a slick, monthly format.
Our first issue features some choice reviews, blogs, and features from the past year. Starting in issue #2, we'll include content dating back over the almost 14-year history of the site, current material, and even some Powered Off exclusives!
We'll also post and respond to mailbag questions, which you can send your letters (and/or fan art) to at: poweredoff@nintendoworldreport.com.
All of us at NWR thank you for reading and participating in the site throughout this past year, and allowing us to write the great things you'll find in Powered Off each month. Enjoy the first issue, have a safe and happy holiday season, and join us in the new year!