Holla holla!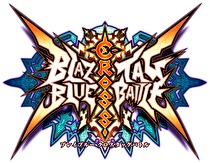 The previously unidentified BlazBlue project for Switch has been revealed, and it's a killer crossover.
2018 release BlazBlue Cross Tag Battle has been revealed as coming to the Switch along with Steam and the PlayStation 4. It will be a 2v2 tag fighter featuring characters from the BlazBlue series battling characters from the Arc System Works-developed Persona 4 Arena, the Under Night In-Birth series and the popular anime-inspired web video series RWBY.
Arc System Works will publish the game in 2018 in Japan, with a publisher TBA handling Western duties. Recent BlazBlue titles have been published in North America by Aksys.