It's going to be a really busy week in October.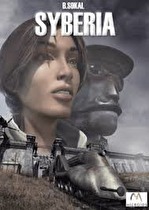 Microids has announced that the release date for Syberia 1 on Nintendo Switch will be October 20.
Syberia 1 revolves around the story of Kate Walker, a young New York lawyer who is made responsible to oversee the sale of a factory hidden in the French Alps. This leads her on a journey across Eastern Europe which includes meeting colorful characters and a mythical island.
Check out the game trailer below.