Vigil's last game will no longer be sold digitally at the end of the month.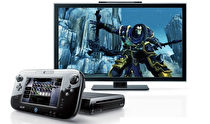 Action-adventure game Darksiders II will be taken down from the Wii U eShop in Europe on March 31, 2013, according to The Nintendo Channel.
European users who have already bought the title digitally will still be able to re-download it from the eShop, but the game cannot be purchased after this date. Darksiders II has been on sale since launching alongside the system on November 30, and the reasons for its upcoming removal from the store are currently unknown.
This news follows the closure of the developer, Vigil Games, in January, which occurred after owner and publisher THQ filed for bankruptcy and auctioned off its various assets and subsidiaries. Neither Vigil nor the Darksiders franchise were sold during the initial auction, and as of the time of writing, THQ is still seeking a buyer for the Darksiders property.