We look back on the NES with our staff and some of our friends.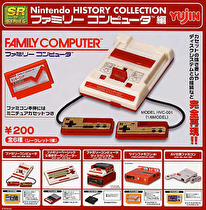 On July 15, 1983, the Famicom, better known in America as the Nintendo Entertainment System, came out in Japan. What followed was a 30-year continuous journey that featured Nintendo making some amazing video games. Basically, if it weren't for the Famicom, this site wouldn't exist. One release paved the way for everything you see here!
Staffers, game developers, and possibly readers will be celebrating by discussing five games from either the NES or Famicom that they have pleasant memories of. Because, that's the important stuff, right? Not necessarily what was the best game on the system, but what games we remember fondly.
To celebrate with us, send in a game memory or two (no more than a few paragraphs, please!) to mailbag(at)nintendoworldreport(dot)com. We might just post them later this week.