Bond, James Bond.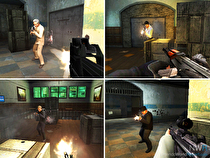 GoldenEye 007 is a name that holds a special place in the hearts of many Nintendo fans. At E3 2010, Activision and Eurocom announced their re-imagining of the famed Nintendo 64 James Bond game, exclusively for the Wii. At the time, cynical-minded people saw the game as not much more than a cash grab, and many presumed it would not differ much from EA's poor use of the GoldenEye name a few years earlier. In the few months leading up to its release, though, word of mouth for the title grew stronger, until many were genuinely excited for the game.
GoldenEye's production values are immediately impressive, with a level of quality not always seen in third-party software on the Wii. The game features the likeness and voice of the current James Bond, Daniel Craig, along with the voice talent of Dame Judi Dench. The script of the game was also rewritten to reflect the style of Daniel Craig's Bond; Bruce Feirstein, who co-wrote the GoldenEye film, penned the changes.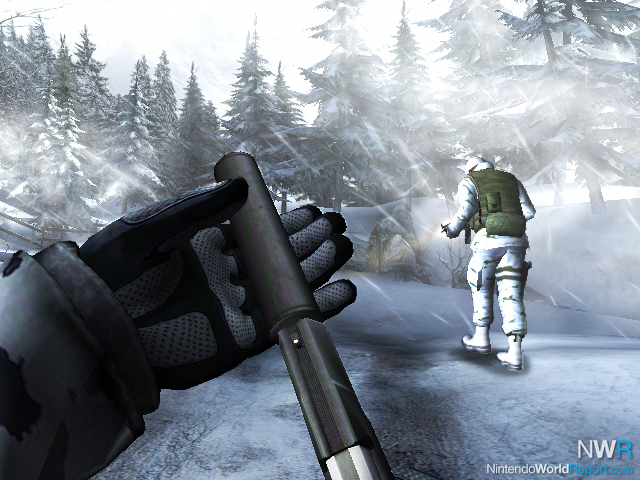 Gonna get'cha
Aside from the great presentation, the game features fun level design. Much like the original GoldenEye, the Wii version mixes fast-paced FPS action with the optional ability to utilize stealth in accomplishing objectives. While it takes obvious design inspiration from shooters like Call of Duty, some aspects of GoldenEye have a slightly more arcade-like feeling. The game's objective-based missions are an important part of what sets it apart from recent shooters. While most shooting games have objectives, however many are accomplished simply by progressing through a level. While this applies somewhat on GoldenEye's lower difficulties, higher settings throw in more objectives to complete. This requires you to more thoroughly explore areas (often uncovering alternate routes and shortcuts), which helps keep the game interesting even after several times through. In addition to its excellent single-player campaign, GoldenEye includes an extensive online mode, as well as an entirely separate local multiplayer mode, which was designed to feel more like the classic local multiplayer from the N64 game.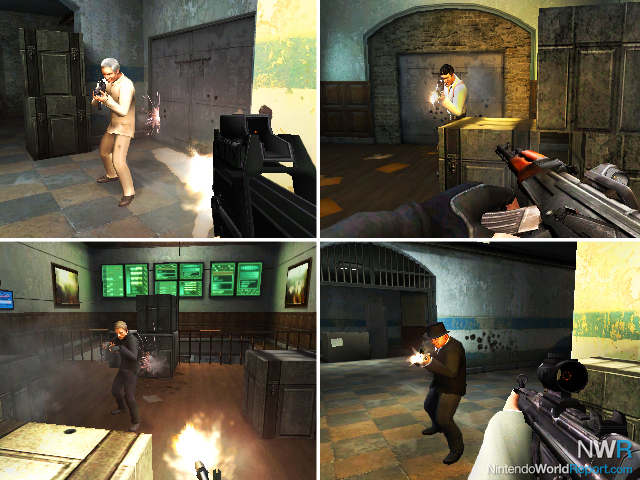 Stop screen cheating!
Over the course of the Wii's lifetime, many of the third-party games it received were downscaled ports or spinoffs with not as much funding or time given to them as on the other consoles. As an exclusive title with large production value, GoldenEye 007 was something many Wii owners had long wanted. With a great campaign, an online and local multiplayer mode that works quite well, and lots of different control options for players, GoldenEye is one of the best first-person shooters—and one of the best games—on the Wii.