A heaping helping of Mario Kart, Ambassador games, and Jeopardy on this week's episode!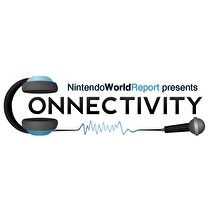 Subscribe via iTunes (Please rate and review, too!)
The holidays are upon us, and in the spirit of giving, we at Connectivity are presenting you with a king-sized episode this week! Save the receipt in case it doesn't fit.
Neal sits down by a crackling fire, gaudy Christmas sweater worn proudly, alongside Karl Castaneda and, making his Connectivity debut, Dr. Jonathan Metts! As chestnuts roast, the boys discuss the history of the Mario Kart series and debate time's oldest mystery: is Double Dash the best entry in the series? Short answer: yes. Long answer: yes, stupid.
From there, Neal, Mike, and Scott hop on a one horse open sleigh and ride through the quiet, nighttime streets of a small snow-adorned town. While on their way, they eagerly discuss Nintendo's gift to all the good boys and girls who bought a 3DS when it was crazy expensive, the GBA Ambassador games! The boys could be heard chanting "old games, old games!" as they went beyond the outskirts of the small town, disappearing behind a shroud of wet, falling snowflakes.
Sitting on the floor in front of the NWR Christmas tree, with legs crossed in front of them, Nicholas Bray and Pedro Hernandez remember fondly the oft-overlooked entry in the Mario Kart series: Super Circuit. Pour yourself a glass of eggnog and enjoy the trip down memory lane.
Bedtime approaches at the NWR household, and as the staff listens intently for the sounds of Santa and his Reindeer landing on the roof with presents in tow, Neal, Scott, Pedro, and Nate Andrews sneak out of bed and play one final game of NWR Jeopardy before their eyes grow heavy in want of sleep.
Enjoy this extra long episode of Connectivity as you make your travels this weekend. Be sure to send us listener mail by clicking here. Have a wonderful holiday, and we'll see you back for our final episode of 2011 next week.
This week's episode was edited by Scott Thompson.