by Donald Theriault - 5:14 am EDT
Total comments: 2 Source: Nintendo
Australia gets theirs in the fall.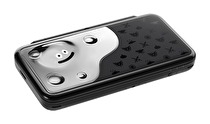 Some additional updates on last night's announcement of the New Nintendo 2DS XL:
European and Australian releases have been announced for the system. Europe will receive theirs on July 28 along with the launches of Hey! Pikmin, Miitopia and Dr. Kawashima's Devilish Brain Training. Australia will be...
Read more...