How "temporary" this suspension is, we don't know.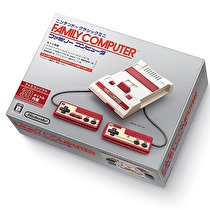 The NES Classic is discontinued around the world, but there still may be hope for the Famicom Mini in Japan.
An update on the Japanese website for the pocket console has announced that production on the unit has been temporarily suspended. The site will update if / when it goes back into production.
We may expect an update on Nintendo's classic console plans with their financial results release on April 27.